How to add or update Product Images
In this guide, I'll be explaining how you add or update product images. Before we get started, please ensure that you have created a product with the /createproduct command.
Uploading the image to Roblox and getting its ID
First things first, open your Hub game in Roblox Studio. Once Roblox Studio is open, create a new ImageLabel.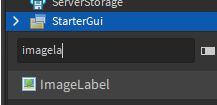 Select the Image field in Properties and click + Add Image.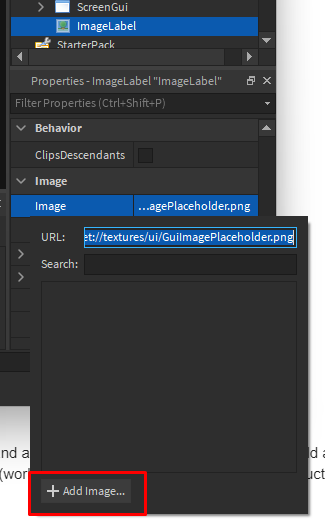 Upload the product image and give it a name, then click Create.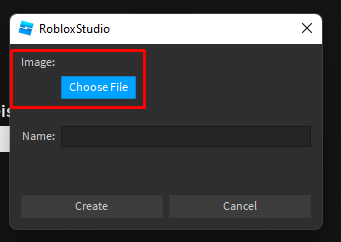 Now copy the ID that it returns. In my case, that ID would be 9699975118.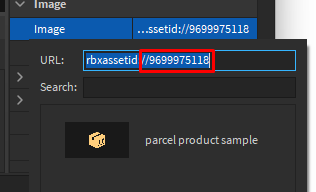 You can now delete the ImageLabel again. We just needed the ID of the image.
ㅤ
Add/Update the Product Image on your Hub
Navigate back to your Discord Server and run /update. You will be sent this embed into your DMs.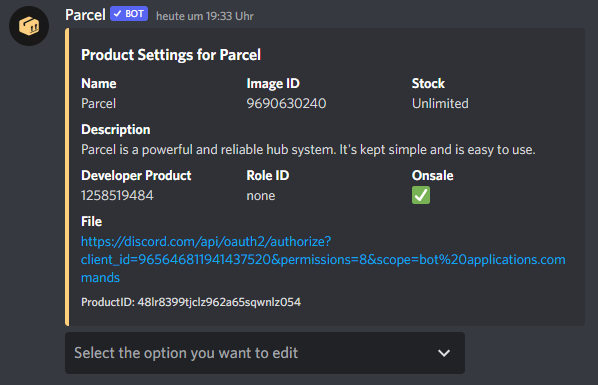 Now click on the dropdown and select Image.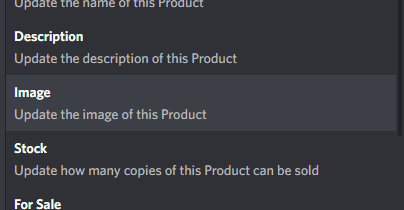 Respond to the bot with the ID we just copied from Roblox Studio. In my case, it would 9699975118 again.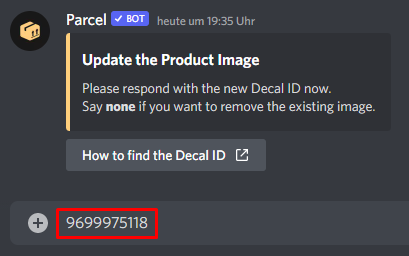 That's it! You have now successfully added/updated the product image.
Thank you for reading through this guide.